We provide blocks, bricks for our customers
We manufacture and supply concrete blocks for use in a variety of projects – from single storey housing to multi-storey developments and commercial buildings.
Masterblock concrete blocks are manufactured in a wide range of sizes and strengths (dense concrete blocks and lightweight concrete blocks), also in varying formats and finishes including fairfaced which offers you total flexibility. Other strengths and sizes are available upon request.
Logistics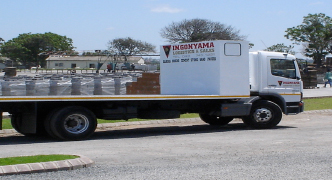 We have our own fleet of trucks which we can dispatch to almost anywhere within the Transkei and surrounding areas. We are responsible for loading and offloading the vehicles.